Monsters are frightful, horrible creatures from dreams. Games change people's views on monsters. Popularity has led to more monster games.
Typically, when you think of monsters, you picture grotesque, horrifying creatures that belong in nightmares. Monsters are increasingly regarded as hip, though. And this is because they were portrayed as these frightful yet cool animals in so many movies, TV series, and video games. Particularly video games have a significant impact on how people view monsters. In many monster video games, the monsters are the main characters rather than the antagonists. The popularity of these games has led to an increase in the number of monster games available.
It is now problematic because it is challenging to decide which monster to play. This article will offer a ranking of the top monster games available right now as assistance. You'll have a ton of great options to pick from because the games on the list span many different categories.
Top 10 Best Monster Games to Enjoy
Here is a list of monster games in many genres that you'll enjoy:
1. POKÉMON UNITE
Pokémon UNITE is perhaps one of the best monster games available right now. Yes, Pokémon (which is short for Pocket Monsters) are monsters. The fact that this game is unique compared to other Pokémon games is fantastic. Rather, it is a 5v5 MOBA game in which Pokémon are used in place of heroes or champions. In the battle arena, you command Pokémon as you attempt to fulfill tasks that will aid your team in winning the match. Additionally, because it is a MOBA game, there are numerous battles and deaths. You should give the monster game a try; it's entertaining.
2. MONSTER LEGENDS RPG
Monster Legends RPG is yet another fun monster game. You take the role of a monster trainer in this role-playing game, as the name suggests. To put together a strong team of monsters is the simple objective here. You can gather a variety of monsters and then train them to become more powerful. You pick a few monsters from your collection to form your squad, then you send them into fight. It's a conventional RPG, except to build your team and advance the plot this time, you utilize monsters.
3. NEXOMON
Try Nexomon if you want to play a different monster-themed role-playing game. The gameplay of this game is reminiscent of older Pokémon games. You take on the role of a monster trainer who embarks on an adventure and travels to various places. To catch every monster in the game and then train them to become more powerful is your objective. The gameplay is comparable in that you must first defeat the creature. When they're vulnerable enough, you use a trap to capture them so you can add them to your collection.
4. MY SINGING MONSTERS
Who said that creatures couldn't sing? Play the casual game My Singing Monsters to discover whether or not monsters can sing. The only game on this list without any combat or battles is this one. It does, however, entail gathering monsters, but you add them to your band rather than employing them in combat. That's right, in this game, you get to assemble a group of monsters and produce lovely music. Every monster plays a distinctive sound or melody. As you gather them and scatter them throughout the field, you can produce beautiful music.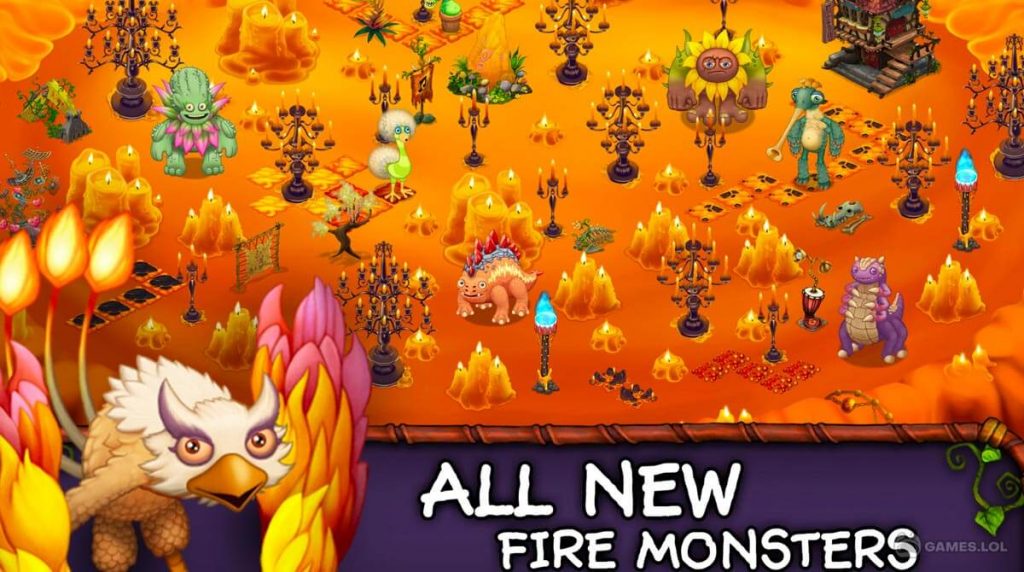 5. DIGIMON REAIRSE
Without a Digimon game, a list of monster games is incomplete. We also have the action-adventure role-playing game Digimon ReArise for this list. You can acquire Digimon, train them, and employ them in battle to save the world in this traditional RPG that adheres to the franchise's format. You can also engage in combat with the Digimon of other players to see how powerful your Digimon is. But what makes this game intriguing is that it places fostering friendship with your Digimon partner at its core. The gameplay is intriguing, which adds to the overall excitement of the game.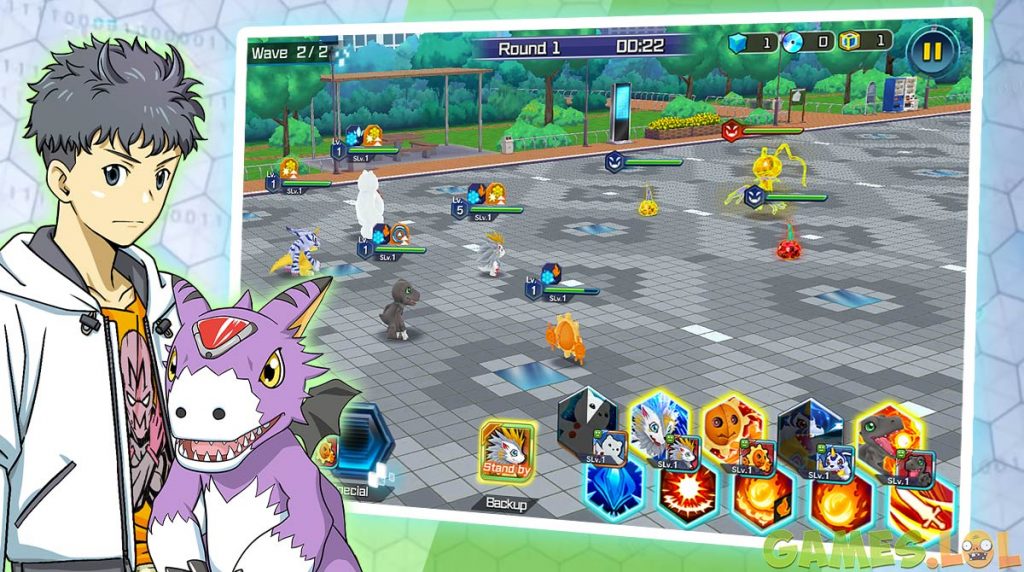 6. GODZILLA DEFENSE FORCE
Most people probably think of Godzilla when they think about cool creatures. And they're right because he perfectly embodies what people think of as a cool monster. Nevertheless, the well-known kaiju is anything but cool for Godzilla Defense Force. This strategy game allows you to demonstrate your defensive prowess. To prevent kaiju like Godzilla and others from invading the city and wreaking devastation, you develop a defensive strategy. Fans of Godzilla will like this thrilling game.
7. SUMMONER'S GREED: ENDLESS IDLE TD HEROES
Who says the antagonists in a monster game can't be people? Well, they are in Summoner's Greed. You put up defensive strategies to guard a treasure chest in this strategy tower defense game. But instead of utilizing people as a form of defense, they'll be the ones attempting to take the treasure. Monsters will fight valiantly to defend their loot as your defensive towers here. You'll need a sound plan to make the most of each monster's special skills. You should give this tower defense game a try; it's different but entertaining.
8. WILD TAMER
You'll appreciate playing this additional original role-playing game. Its name is Wild Tamer, and it's an RPG with roguelike gameplay. You take on the character of a druid in this game who attempts to tame various beasts in order to become the beastmaster. Of course, it's easier said than done because monsters won't automatically submit to you. You must be skilled at dodging and placing because the battle is a roguelike. You can also establish a kingdom where you can display the monsters you have tamed and acquire various monsters.
9. YOKAI TAMER
Monsters are not merely grotesque-looking animals or things that resemble them. They also consist of yokai, or otherworldly beings and spirits. And when you play the adventure RPG Yokai Tamer, you'll have to deal with all of this.
In this game, you embark on expeditions to gather every yokai that is wandering the globe. When some yokai are sufficiently vulnerable, you capture them after engaging in combat. Your character can grow and become stronger. assisting you in combating stronger yokai that you will come against as the game progresses.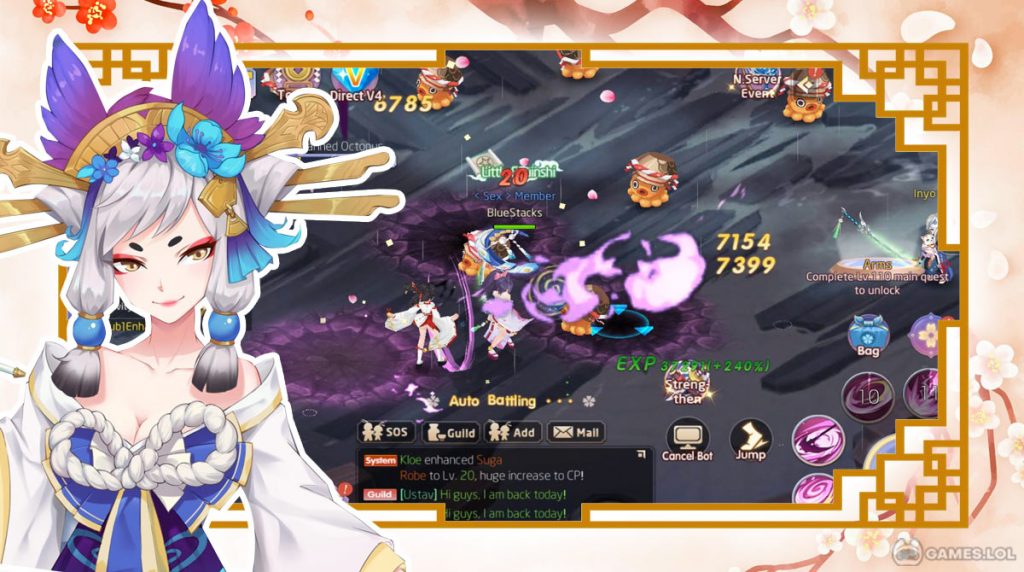 10. HAYPI MONSTER 3
Haypi Monster 3 is the final, but surely not the least, fantastic monster game you may play. You can go on adventures and travel the world in this adventure role-playing game. However, you encounter and engage in combat with adorable monsters as you go to other locations. But don't be fooled by their attractiveness; they have a vicious side as well. You might try to catch them and then train them to fight more formidable monsters for you as you explore. You should give the game a shot because it's intriguing.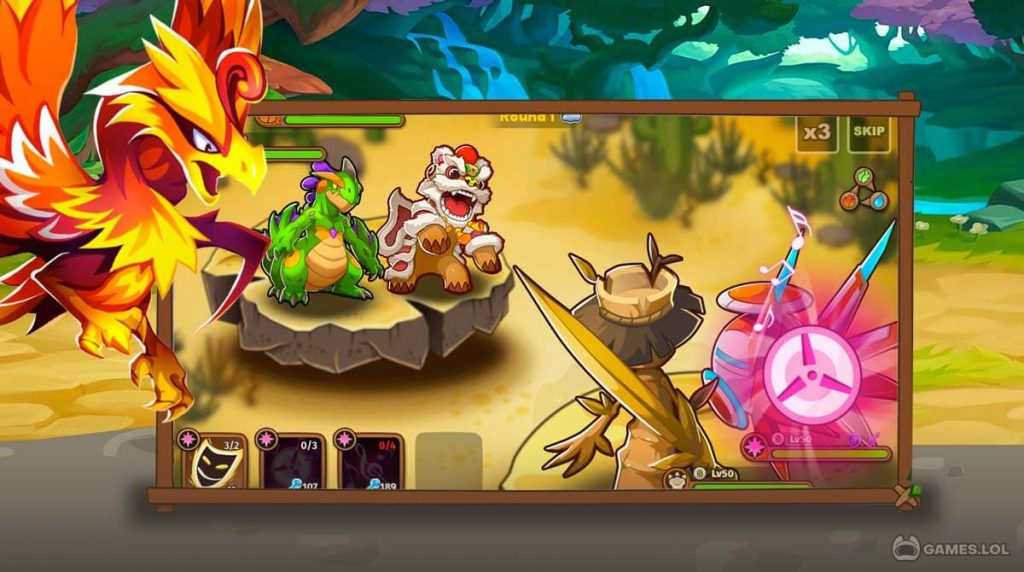 Hear the Roar of the Monsters with These Monster Games
You may play a lot more monster games that are available online. However, the ones mentioned in this article are a fantastic place to start if you want to enjoy playing monster games. So download them from Endless Running Games like Geometry Dash to start experiencing them right away. lol. Keep an eye out for more lists similar to this.